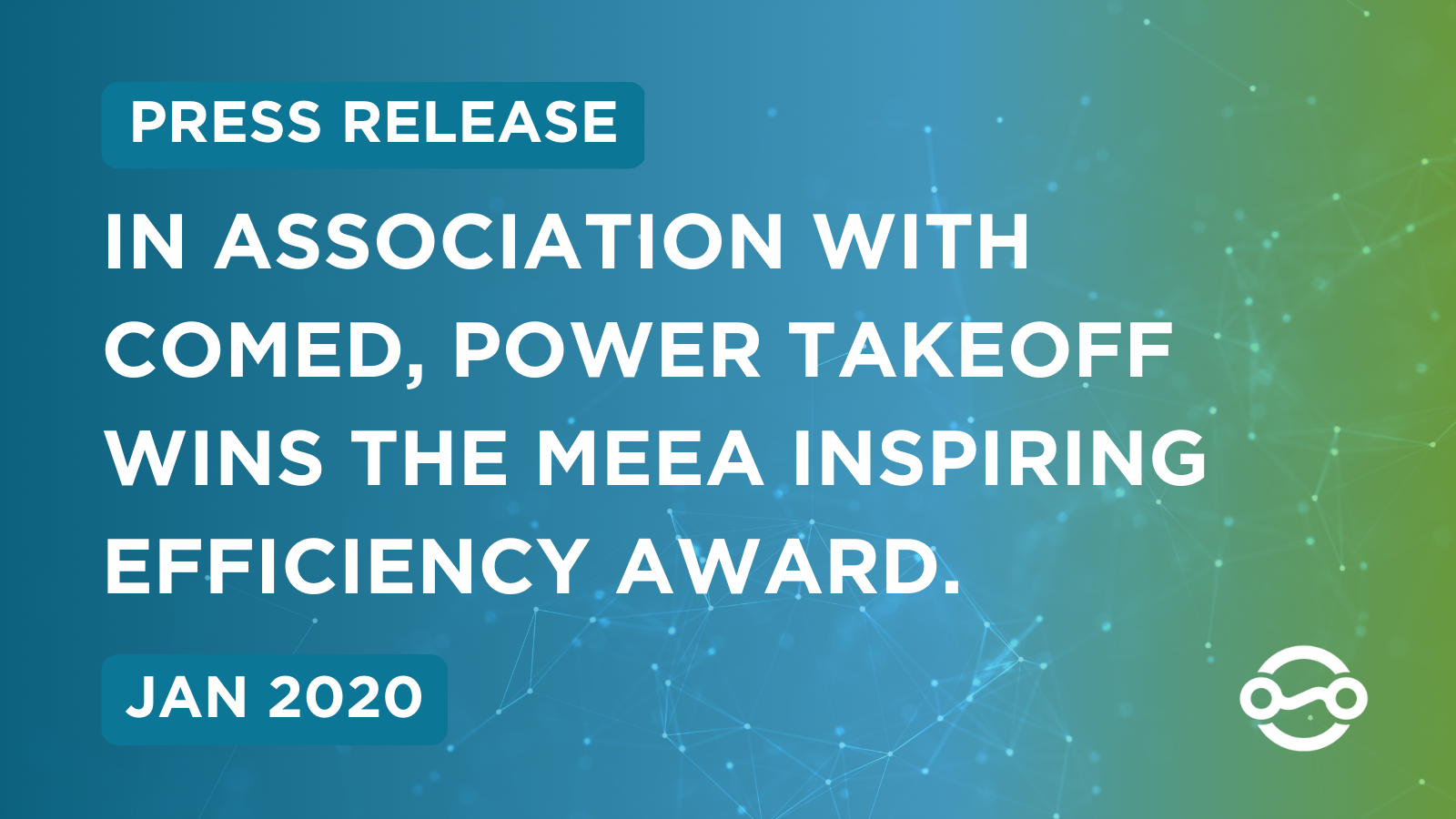 Power TakeOff, in Association With ComEd, Wins the MEEA Inspiring Efficiency Award for Innovation
The Midwest Energy Efficiency Alliance (MEEA) has awarded its 2020 Inspiring Efficiency Innovation Award to ComEd. As the program creator and manager, Power TakeOff first launched the Virtual Commissioning (VCx™​) Program in ComEd's Illinois service territory starting in 2016. At no cost to participants, the VCx™​ Program helps SMBs and public institutions identify and implement operational focused energy efficiency improvements. These hard-to-reach customer segments represent more than 90% of all non-residential accounts for ComEd.
Power TakeOff has substantially grown the VCx™​ Program from its 2 GWh savings achievement in 2016/17 to 8 GWh in 2018 and an estimated 15 GWh for 2019. On average, participants have realized 13.8% annualized savings. More than 80% of local SMB participants have never participated in a ComEd energy efficiency offering before this one, which shows how easy and convenient it is for customers to participate. The short participation cycle, approximately one month, has enabled ComEd to increase VCx™​ Program saving targets mid-year to help accommodate portfolio needs. The VCx™​ Program is entirely evaluated using embedded M&V 2.0 statistical methodology.
The Inspiring Efficiency Awards recognize Midwest leaders who deliver groundbreaking advancements in energy efficiency in five categories: Leadership, Education, Impact, Marketing, and Innovation. The Inspiring Efficiency Innovation Award is presented to the nominee that has developed and implemented a successful new and innovative program, campaign or strategy, or has implemented a program in a new and innovative way.