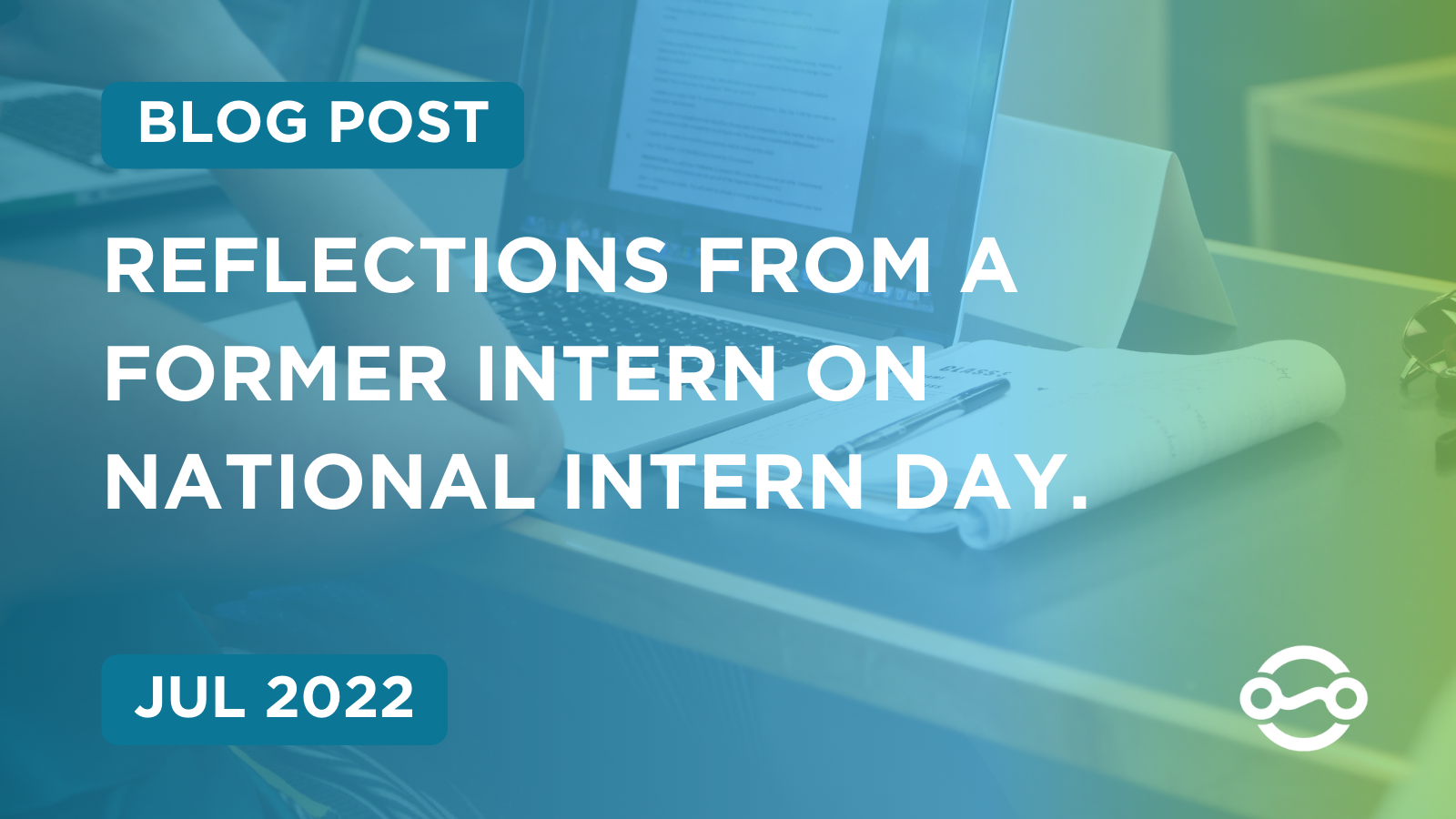 Reflections of a Former Intern on National Intern Day
My name is Kate Lovett and in February 2022, I joined Power TakeOff as the Marketing and Communications Intern. 6 months later, I accepted a full-time position as a Communications Associate. As we celebrate National Intern Day, I wanted to reflect on my experience with Power TakeOff, and share my story for other future interns and employees. 
When I first started exploring the options for internships, I knew I wanted to work for a company that shared my core values by making an impact every day in my work. The mission and vision Power TakeOff holds as a company exceeded my expectations. Beyond company culture, I get to learn something new every day. 7 months later, I have gained experience in graphic design, data analytics and even video editing. Now, I get to expand my work into supporting internal communications thanks to the mentorship of my team. 
At first, the idea of a fully virtual office was intimidating- I wasn't sure how to communicate as I would in person. But starting from the first day, my manager made communicating incredibly easy, and I never felt isolated or unable to ask questions. Even across teams, we still connect with each other through monthly virtual events, in-person happy hours, holiday parties, picnics, and baseball games. (Go Rockies!) Even though we do not work together five days a week in an office, I still feel valued, connected, and appreciated by the team. Plus, I get to be a stay at home dog mom!
Power TakeOff's intern program is completely different from traditional internships in the sense that you aren't going on coffee runs and making copies. From day one, I was involved in important processes, given my own projects, and voicing my ideas to the team (and being heard). It was during the internship when I decided to work full time for Power TakeOff and I am excited to see what the future holds! To future Power TakeOff interns, never be afraid to speak up! This team values what you bring to the table. (And have fun while you're at it!)
Interested in joining? Head over to our careers page to see open positions!