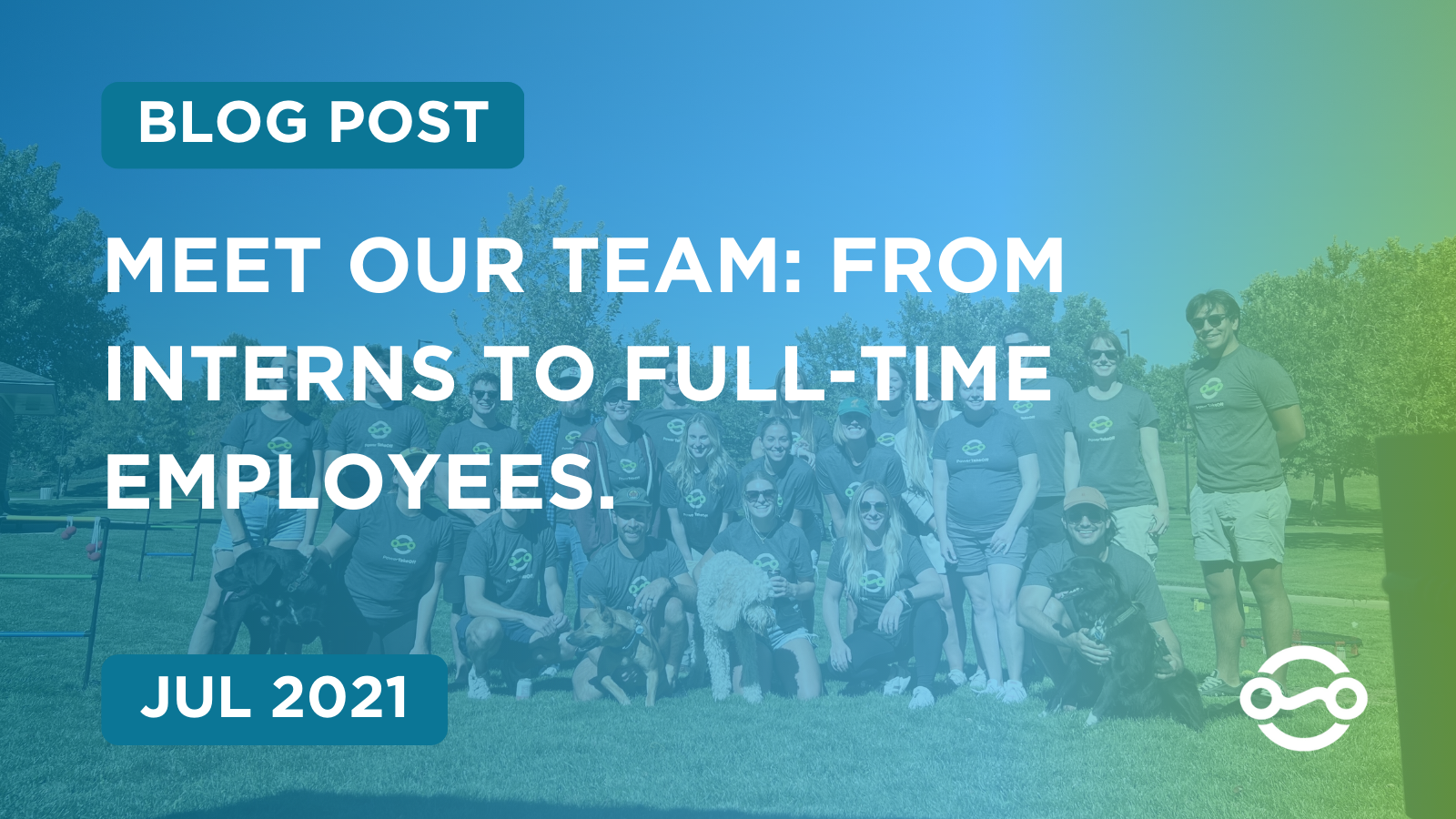 Meet Our Team: From Interns to Full-Time Employees
In honor of National Intern Day coming up next Thursday, July 29th, Power TakeOff is taking a moment to recognize and celebrate our former interns who are now making tremendous strides in sustainability as full-time teammates. We are incredibly lucky to have had Danny Granados, Julia Sonnenfeld, and Marcus Guzman on our team since 2020. 
Today, Danny is an Energy Advisor at Power TakeOff, transitioning to a full-time role after participating in our Energy Advocate Internship program in 2020. Before joining Power TakeOff, Danny studied sustainability and economics at the University of Florida. When asked why he decided to continue his career with Power TakeOff, he said, "The company culture is incredible. Everyone is very receptive to each other's feedback at Power TakeOff. It is very collaborative but also has room for independent work. Everyone is treated the same way and all ideas are valid in the discussion. In a way, it still feels like a small company even though we are expanding rapidly. Everyone is willing to help each other and everyone encourages each other. This team's dedication to achieving energy savings has been an incredible environment to learn from and I am looking forward to finding sustainable energy solutions for businesses across the country!" As he approaches two months since moving to Denver, he has spent time either hiking outdoors or discovering the amazing small businesses that the city has to offer.
Julia now works as an Engagement Specialist at Power TakeOff, joining the outreach team this past March after completing her internship as an Energy Advocate Intern. When asked why she applied to Power TakeOff, she said, "This area of energy allows for niche industry knowledge, career development, and unique skills." For Julia, it was interesting going from a structured internship program to a full-time role at the company. However, she says that the internship prepared her for the full-time role as the skills from the internship translated well. Julia is originally from the Chicago land area but moved to Colorado to attend the University of Denver to pursue her undergraduate and graduate degrees in global energy and economics. She aims to dedicate her career to helping businesses mitigate their environmental impacts. In her free time, she enjoys exploring downtown Denver, trying new restaurants, and learning Spanish!
Marcus is an Energy Advisor at Power TakeOff, who joined us full-time this past December after being an Energy Advocate Intern since June 2020. He is a first-generation American, with his dad immigrating from Peru and his mom from Norway for college. Marcus was born and raised in South Florida before moving to Boulder,  where he quickly developed a passion for sustainability, and ultimately decided to pursue a degree in Environmental Studies with a focus on energy. Marcus found Power TakeOff's internship program through a career fair at the University of Colorado Boulder. When asked why he applied, Marcus said, "I had a checklist of what I was hoping for in an internship, and Power TakeOff aligned almost perfectly with what I wanted. With my interest in trying to make sustainability more inclusive, the fact that the company catered to smaller-sized accounts than most programs was especially appealing to me. My time as an intern allowed me to focus on how the company works and get a really good understanding of how the company works internally. After starting full-time, I got to focus more on the technical aspects and the client-facing parts of the job." When asked why he decided to continue his career at Power TakeOff through a full-time role, he said, "What keeps me at Power Takeoff more than anything is the culture of the company. The leadership of the company cares about its employees on a personal and professional level.  I feel a personal connection to my immediate superiors who do genuinely want the best for me. Within a couple of months of working full-time, I was encouraged to pursue my Energy Efficiency Practitioner (EEP) certificate along with some coworkers."
Power TakeOff is so thankful for the meaningful work from our current and former interns across the company. Their contributions are crucial in providing massive energy savings and data-driven solutions to SMBs. Stay tuned to learn more about our Energy Advocate Internship, Marketing Internship, and current interns on National Intern Day, next Thursday, July 29th!
If you are interested in applying to be an intern at Power TakeOff or referring someone, you can email Power TakeOff's Internship Coordinator Hannah Bieker for more information at hannah.bieker@powertakeoff.com.